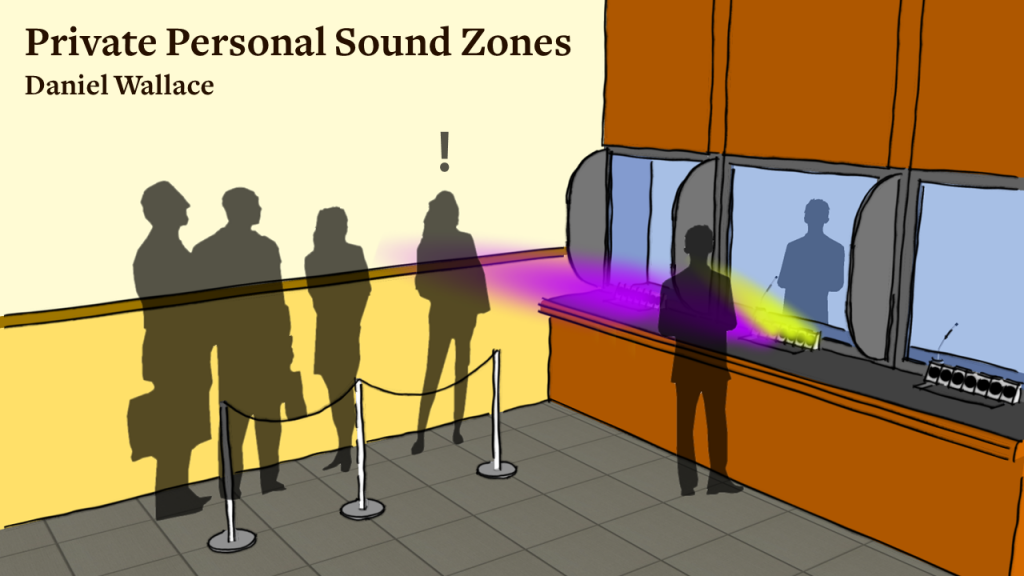 We are all storytellers.

For a great many of us, I suppose, research can often feel disjointed. A promising lab result here and a crashed simulation there can force us to fill up our minds with whatever is currently on the burner. We feel that we must, with laser focus, optimise and scrutinise every detail… and we can lose the thread of the story we're writing.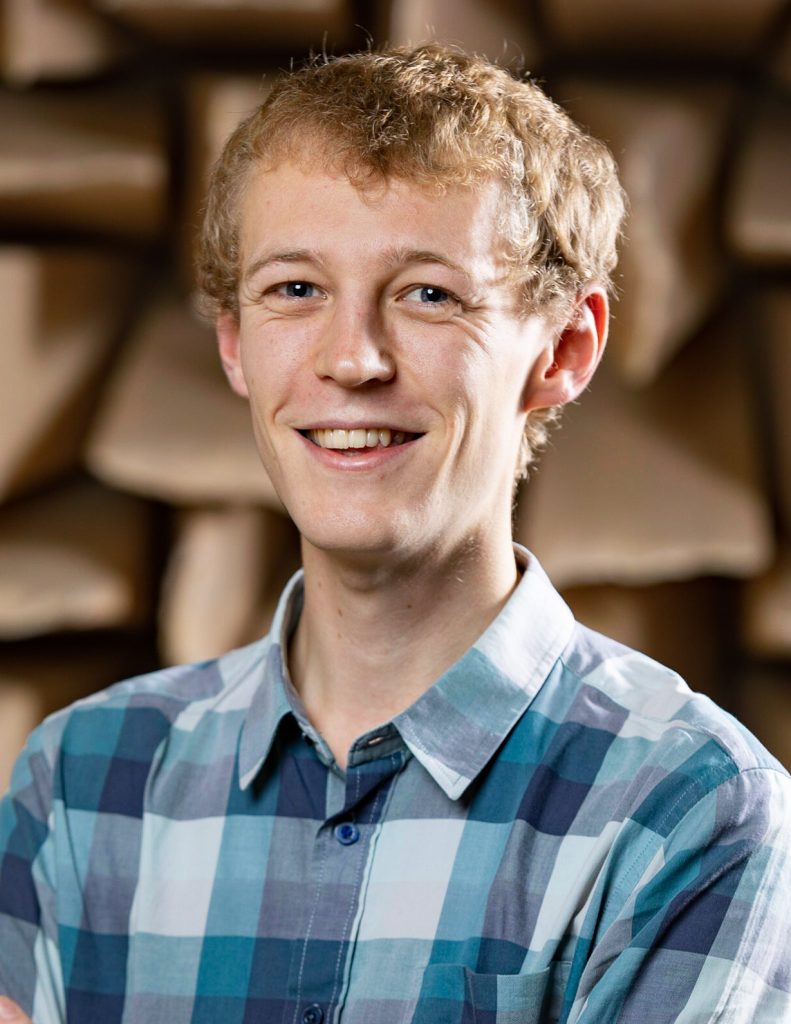 I was grateful to receive the People's Choice Award at the University Finals of the Three-Minute Thesis competition this year, and came runner up overall, for a three minute story I wrote about my research. It began: "You step forward, out of the queue, and up to the bank teller. They're shielded behind glass, so you have to speak to them through an intercom. You ask for some cash, and they start to count it out for you – 'twenty… forty… sixty…', and their voice is transmitted down a microphone, out of a loudspeaker, through the air to you… and to everyone else waiting in the queue behind you. As you pick up your money you wonder, 'Could they hear that?'".
My research is all about preserving privacy in public spaces by designing new loudspeaker systems that focus speech towards you, and focus extra background noise towards other people. You can check out my 3MT entry here. Day to day, I carry out reasonably complex computer simulations, listening tests and experimental measurements, all of which my colleagues in ISVR know I love to talk about, but I chose to spend the first thirty seconds of my 3MT entry with a story.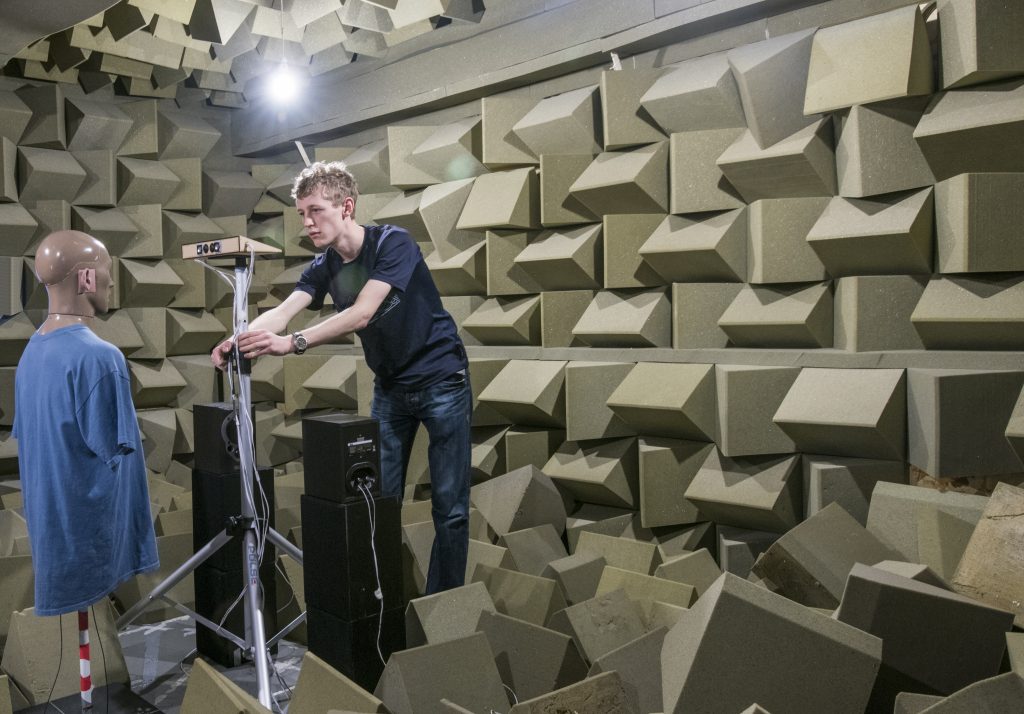 As I thought about this story, and whittled down my expansive script to three short minutes, it made me think deeply about the problems I had encountered and the solutions I had come up with during my PhD. I ended up making changes to the structure of my thesis to tease out the story of my research, bringing together the seemingly disparate experiments I had been working on into a cohesive whole. A story, with a beginning, a middle and an end.
I would highly recommend participation in the 3MT competition next year, regardless of where you are in your research. The Doctoral College and the Public Engagement with Research Unit provide valuable training that will help you to find the story that is running through your research. 3MT will renew your enthusiasm for your specialism, open doors for promoting and justifying new research directions, and give you a head start when facing the most fear-inducing interrogation a PhD student can face… The viva?! No, 3MT might just prepare you with an answer for "So what do you do?"
Written by Daniel Wallace