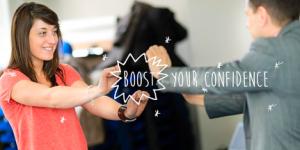 A one-day coaching course by VOX Coaching took place on Wednesday 21 April 2021. "The way candidates conduct themselves, present ideas and respond to questions at interview has a powerful influence on the way they are perceived. Course participants learn how to rehearse for style and delivery as well as content. We explore how to develop a clearer, more authoritative and authentic interview presence, and make a memorable impression that maximises their chances of success."
"All VOX courses are intense, tailored learning experiences. They are practical, intensive and good-humoured. VOX create a supportive environment in which participants feel 'safe' to examine their communication styles and to explore and rehearse fresh approaches. They are encouraged, through the practical and interactive nature of the course, to contribute their own insights, ask questions and raise individual concerns. Participants leave energised and equipped with straightforward techniques for truly effective communication."
This online course comprised Pre-course Videos, Workshops, Post-course Videos and access to VOX Academy (a year's free access to their online resources).
This course was kept to a small class size (maximum of 10 participants) to allow full interaction and feedback during the workshops. Registration was open to NGCM students, and was also offered to other Postgraduate Research students.
Extremely well run and organised. The interaction was great. Gave me an insight into an aspect of interview which I had not known before. Taught us useful skills that will benefit us in the future.
He made sure to learn our names and give us all a chance to speak and raise any queries. The live exercises we were told to do were great too. He also recommended some great books and is clearly well read himself.